Testimonials                                                                   
EZ Credit Repair has had thousands of very satisfied customers over the years. Here are some random unsolicited testimonials we receive from our clients highlight the level of attention and integrity we offer every client. Our commitment to providing you with high quality service and excellent returns on your investments is our driving force.

Here's what a few of our client's have to say:  



                                             




 

Just wanted to thank you for all your help in restoring and correcting just about all the issues on our credit report.  In a very short period of time you were able to increase the credit score quite a bit with all three credit reporting agencies.  Not only were you able to get many negative things eliminated, but also the incorrect reporting of late payments as well.  It has been very enlightening learning how it all works with the credit report agencies and we have been very happy with your hard work in getting things reported correctly, as well as your teaching us how it works with keeping our scores up. 

Again thank you again and keep up the good work.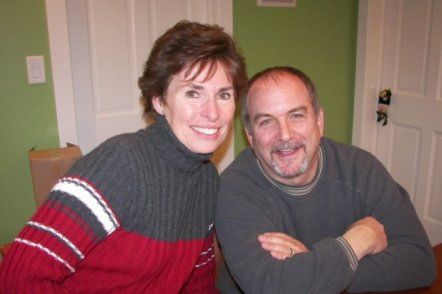 Regards,
Joyce and James Forrester
Naples, Florida
9/21/2009
Another deal closed, thanks to EZ Credit Repair. I have been using this company for years and I will continue using them for years to come.  The bottom line is, they know their stuff and they get the job done.



Greg  Saffer
Prudential Lending Inc.
Direct .800-948-2001
It's been nearly a year now since I first contacted you. I have zealously followed your credit tips and managed to bring my score from 595 to 721 in a span of less than a year after my debacle last year with the then lender, UAMC.
Recently, I also managed to refinance my mortgage of 30 yr fixed which was @ a whopping 7.5% to a decent 5.36%.
I once again thank you for all your valuable guidance! Hope your son/daughter is doing great!
Regards,
Bharath
On Mon, Aug 25, 2009 at 12:16 PM
Good job on my repair! All the accounts on my credit report have been restored to what they should be. As a result, my credit score has responded by increasing by almost 100 points. My score is now at 713, according to Brant. He is in the process of putting together a loan package.


Thanks again,
Eathan
5/28/2009

Thank you for your guidance and perseverance. It was one of the most frustrating times I can recall. "I really felt helpless and at the mercy of some giant force out there that you can't reason with". I'm sure I've gotten really gray over this one.

Again, great job and thank you. It must feel really good to make such a positive difference in some ones life.

Regards,
SaraJane Bartholomae
EZ Credit Repair is helping me fund more loans, loans that probably wouldn't have funded with our their help!

I had a prospect sign up with EZ Credit Repair on December 31st, 2008.

His credit scores at that time: 552, 540, 557

His credit scores today: 602, 642, 611

As a result, I just received my clients FHA loan approval and my client couldn't be more happy. He is meeting with his Realtor tonight to sign his purchase agreement on the house he really wanted.

EZ Credit Repair, I am very impressed with your services, the turn time of 30 days was insane!!!

This was my 1st experience using a "credit repair" company and I can't believe I actually picked the right company on the first shot. I thought it was a bunch of BS prior.

It is so difficult to find people who actually perform.

I will definitely be sending more prospects.




Thanks again,
Kelly Grey
FULL EAGLE- INLAND EMPIRE
Home Funding Corp.
loans@kellygrey.com 
www.kellygrey.com
I first tried EZ Credit Repair out for myself to find out how good your service would be, and since then my mid FICA score went from 633 to a 718 in just 30 days. I couldn't possible be more pleased with the results and your customer service was great. You did an exceptional job and have gained a long-standing customer. As one of the owners of a Real Estate Finance company, I will be recommending you to any future customer of mine that could benefit from your services.



Leonard Doelling
To Whom It May Concern:

EZ Credit Repair is great to work with. Ive had some bad experiences with Credit Repair agencies in the past and I was a bit skeptical at first. They came up with great ideas on what we needed for our customers and delivered just like they said they would. Their quick turnaround time was unbelievable. Nothing was too much trouble even when we asked for a few Rapid Rescores. Their pricing is a true value for the money and we are closing more loans with their assistance. I would definitely recommend them!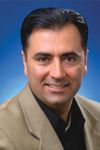 HASIB NAWABI
Branch Manager
American Mortgage Plus
I agreed to take a few minutes out to write this testimonial only because of all that EZ Credit Repair has done for me and my clients. I can tell you that I have made much more money because of them. I have had numerous clients come to me only to find out that they do not qualify for the loan that they want because of their credit. What that means to me is lost money. Matt McCoy at My EZ Credit Repair has fixed that problem countless of times making my clients very happy.
Another thing is rapid rescores get very costly for my clients through the companies I have to pull my credit reports through. Just one item removal or update can cost them $150.00 to get all three bureaus. Most people have a whole lot more than one item that can be repaired to help get their credit up. EZ Credit Repair will throw in rapid rescores for free on top of the full year of repair that you invest in them. What that means is if you want to buy a home, car or any time you have a purchase come up that you need financing on during that year you can get rescored with them for FREE. That will save you a lot of money in finance charges.
I have never been disappointed with their service. Please feel free to ask them for my phone number if you would like to confirm my advice.

Warm regards,



Sage Robinson
Thursday, October 26, 2006
To Whom it may concern,

I want to thank Alina Nicol and EZ Credit Repair for their assistance in helping me get my borrowers out of their credit problems. She has made my Borrowers fico scores improve by 40-100 points in some cases in as little as 30 days. There have been some instances where all I needed was 5 extra points and she got my clients over that hunch in a matter of weeks resulting in me being able to refinance them with better pricing and approve them with real qualifications. She has put more loans back into my pipeline by using her services. She even calls your borrowers for you. 99% of the deals I have referred to her she has successfully signed up with her service. Who would argue? It's a win win situation, a no brainer if you will.
Sincerely,



Roger Pierce
Senior Loan Officer
roger@shorelinecapital.com
March 10, 2006

To whom it May Concern:

I have personally used EZ Credit Repair on my own personal credit. They provided me with great service and did exactly what they had promised. My credit score went up 70 pts. and most of the negative items that were reported on my credit report were removed. In addition to the services they've rendered to me, they have performed well with several of my clients. I would highly recommend their services to my friends and colleagues and have.

Yours truly,



Casey Lown
The Lending Team, Inc.

REAL TIME TESTIMONIALS BELOW:
(Add your own "Guest Book" Testimonials)